In conversations I've had with business leaders, it's clear we're entering the next phase of business in this 'new norm'—businesses are looking forward to determine how to be better prepared for crisis, optimize operational efficiency, and adjust to ongoing cost pressures. We've moved past the initial panic of quickly pivoting to a remote workforce as a response to the pandemic, but now every organization needs to understand what other business pivots will be required to remain successful in the future.
I recently shared a short list that executives should be thinking about when considering how to move forward in our rapidly changing business environment. I had so many people reach out for more information that I'm sharing my thoughts here. Spoiler alert: Automation is going to be key to your organization's success.
Whether just beginning to implement RPA or scaling existing automations, savvy executives are making automation a top priority and are thinking holistically about automation across the enterprise.
"Businesses that once mapped digital strategy in one to three-year phases must now scale their initiatives in a matter of days or weeks," according to a recent McKinsey Digital article, Digital strategy in a time of crisis.
Automation is key to driving that speed and transformation
Here are some additional points about automation that business executives should be aware of and evaluating in order to be successful now and after the 2019 novel coronavirus (COVID-19) pandemic. Then, I've included five action items you can start working on immediately to drive business forward.
A robot for every person
Our CEO introduced the UiPath vision of 'a robot for every person' at our FORWARD events in 2018. Similar to Bill Gates' original vision of "a computer on every desk and in every home," UiPath envisions a world where every person has their own robot assistant to handle mundane tasks for them.
When personal computers (PCs) first started entering the market, I don't think people also realized a productivity boom was coming. Of course, it took a while for PCs to move to being affordable enough for it to be feasible to have one on every desk.
Automation has accelerated at a much faster pace, allowing organizations to already see evidence of how quickly automation can drive productivity results.
While a robot for every person may seem like a daunting vision to some, tools like UiPath Automation Hub and UiPath StudioX make it possible for all employees to participate in implementing robots for themselves and colleagues.
We're actively working to make that vision into a reality within UiPath and several of our customers are doing the same. Here's PwC (on the FORWARD IIII stage) talking about their work to empower every employee with a software robot: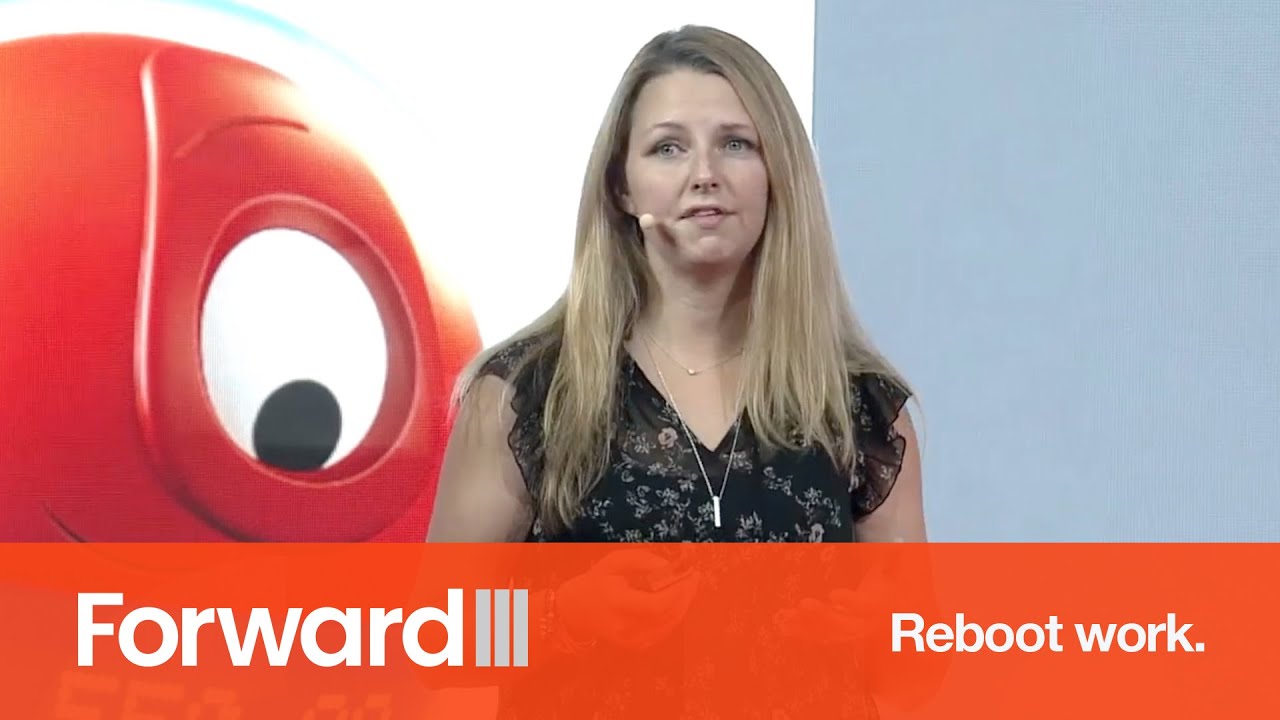 The path to artificial intelligence (AI) success
Many CEOs and boards of directors I talk with speak to AI being an important part of their business and a competitive advantage. Fewer have been successful at implementing AI in their organization.
It's important to understand that when you invest in automation, you're not just investing in the immediate productivity benefits. With an end-to-end automation platform like UiPath, you're able to apply AI to automate more complex processes and receive the long-term benefits of AI application.
Find out how Heritage Bank is driving automation with RPA and AI.
The combination of RPA and disruptive technologies such as AI, machine learning (ML), process mining, decision management, natural language processing (NLP), to automate complex processes and scale automation across the enterprise has recently been described as hyperautomation.
Related read: Are You Ready for Hyperautomation?
To understand how the UiPath Enterprise RPA Platform is built for hyperautomation I invite you to check out the on-demand recording of our recent broadcast event, UiPath Live: The Release Show. We provided an insider's look at our first major UiPath product release in 2020.
Combining API integration with UI automation
If you're evaluating automation platforms, it is important to look at whether the platform provides sophisticated user interface (UI) automation. Why? Because good UI automation is critical to everything we're talking about here.
But your evaluation shouldn't stop with UI automation. Businesses looking to address the challenges of today and post COVID-19 need a flexible hyperautomation platform that offers both excellent UI automation and allows for easy integration with APIs.
You don't need to have separate, traditional API integration platforms.
Don't get caught up in 'low code' promises
Similar to the section above, you shouldn't need a hyperautomation platform and a separate low-code solution.
A hyperautomation platform like UiPath provides those capabilities within an easy-to-use, end-to-end automation solution.
Look beyond the promise of low-code vendors to the actual results. Whether you're looking to implement or scale automation across the enterprise, ease of use and speed are critical.
Traditional tech has proven to be difficult to implement with speed. Quickly enabling a new generation of citizen developers is essential and helps ensure your automation program thrives in today's remote workforce reality.
Services opportunity
For organizations looking to automate for successful business operations now and after COVID-19, UiPath has a vast network of expert partners to support you in your hyperautomation journey. They can assist at any step of your journey to help augment your existing resources and workforce.
Investing in automation capabilities in today's rapidly changing business environment also presents a unique opportunity for services companies. There is a five to seven times immediate services opportunity for system integrators, developers, managed services providers, etc.
In their paper Systems Resilience: Managing unprecedented disruption with an eye to the future, Accenture advises today's businesses use "six building blocks of systems resilience" and hyperautomation is second on their list of those building blocks. As businesses look at their post-COVID-19 future, Accenture advises organizations "optimize ecosystem partnerships." We agree.
Contact us for more information on becoming a UiPath partner.
Putting all this together: Immediate action items
So, how do we take the ideas above and start to implement them?
What are the action items to turning the points above into hyperautomation success in the enterprise now and after the pandemic?
The exact steps will be unique to each company but here are the recommendations I've shared in recent conversations with executives and boards:
You need an RPA champion who will think about automation across the organization. Typically, your RPA champion (and champions) reside in your robotic Center of Excellence (CoE).

If you don't have a CoE, have your chief information officer (CIO) build out a CoE and establish some automation quick wins.

Identify a couple employees who are hungry to grow and give them a bit of an incentive to spend this weekend trialing UiPath software and starting free UiPath Academy courses.

Executives should also champion automation by giving automation a 'seat' at executive-level meetings, instructing managers to make automation a priority discussion, and driving programs that help employees to embrace their robot assistants. Make automation a top-down strategic priority.

Break down silos. Encourage collaboration (at speed) between your CIO, chief financial officer (CFO), and controller for bigger automation wins.
UiPath can help with all the above. We can provide executive visioning sessions or our sales team can provide best practices to help you get started with automation.
If you've already implemented RPA and are looking to scale it across the enterprise, we can help with that too (check out our seven-pillar framework for scaling automation).
We are in unprecedented times and dealing with new challenges, but that does not exclude the ability to succeed.
To learn more about why today is the time to automate and how to use automation to address the challenges today and make your organization more resilient in the future, I invite you to join me and our Americas Chief Evangelist Chet Chambers for our on-demand webinar How RPA Drives Business Value in a Global Crisis.