The 2023.10 release is here, and you're in the right place to learn all about it. We're delivering hundreds of new capabilities across the UiPath Business Automation Platform that allow you to realize true value from AI today, not years from now.
At FORWARD VI, we showcased how automation is the best path to turn AI's potential into results and drive tremendous benefits: rapidly increasing productivity, sparking innovation, and fueling achievements. UiPath makes AI work harder for you, and the 2023.10 release helps you tackle your most pressing business problems.
Let's dive into what's new.
Solve real-world business problems with AI at work...that works
UiPath Autopilot™ uses the power of natural language, Generative AI, and Specialized AI to improve productivity for everyone. UiPath Autopilot offers an expansive new set of opportunities for your center of excellence (CoE), and beyond.
Developers:
Build faster and more resilient automations and expressions with natural language via Autopilot for Studio

Generate endless test cases for your automations with Autopilot for Test Suite

Digitize paper forms into automation-powered apps in minutes with Autopilot for Apps
Business analysts:
Get more actionable data out of your automation opportunities with Autopilot for Process Mining and Autopilot for Communications Mining
Everyone:
Yes, there's even an Autopilot for your whole company. With Autopilot for Assistant, find your CoE's existing automations, or even generate new ones on the fly through AI.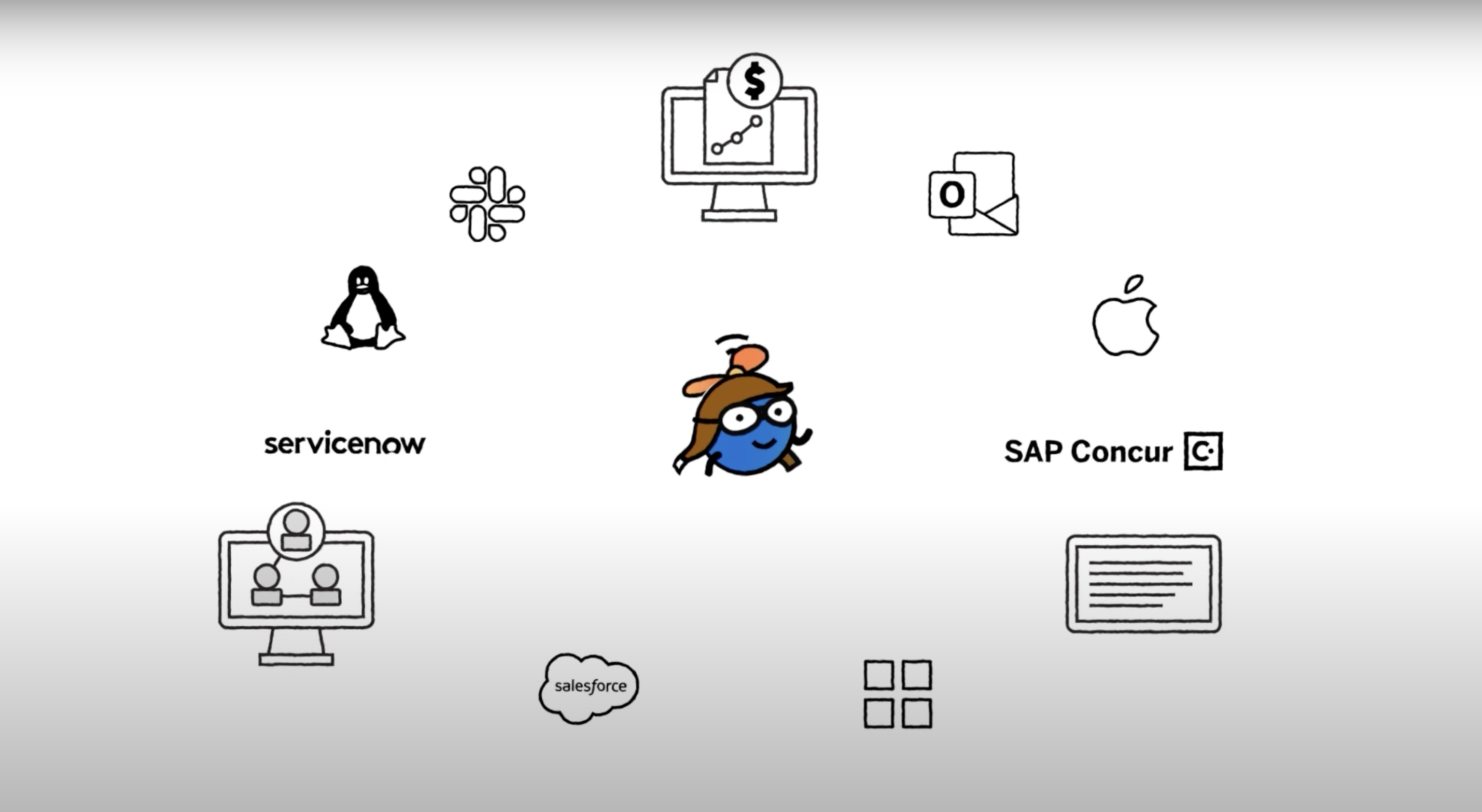 Autopilot for Studio, Apps, Test Suite, and Communications Mining is available in this release through the Insider program. Make sure to choose "AI" as an interest when you register to join the waitlist for Autopilot for Process Mining and Autopilot for Assistant.
Autopilot isn't the only place that we've been putting Gen AI to work. We've also paired it with our industry-leading Specialized AI within UiPath Document Understanding and UiPath Communications Mining to take our intelligent document processing (IDP) solution to the next level. Those features, when combined with active learning, enable customers to easily accelerate model training time by up to 80%—from a week to a day for complex scenarios, or down to minutes for simpler forms.
With all these new Generative AI features, you may be asking how you will keep tabs and control over access and your data. Well good news, we've got an answer for that, too—the UiPath AI Trust Layer.
You can read more about this area in our Top 5 Announcements from UiPath FORWARD VI blog post.
The foundation of developer productivity
At UiPath, we love all automation developers—from the professional developer to the citizen developer. This release brings with it a host of productivity features that bring together the new AI capabilities, with improved UI and API automation. Some of these features include:
Better startup times for UiPath Studio—it's up to 50% faster to open your very first project in Studio

The addition of coded automation means you can now create automations completely written in code rather than using low-code activities (for the C# developers out there)

A brand-new Solutions Management feature set that simplifies installing, maintaining, and updating advanced automation projects with multiple components

Consistent VB expressions across UiPath Apps and Studio for more power and flexibility
You can read more about this area in the Bringing more power to your automation development tools blog post.
Better process insights and business outcomes
As AI and automation initiatives scale, and as organizations are seeking to become better, faster, and more efficient, there is one common goal: achieving business outcomes and meeting the desired key performance indicators (KPIs).
Process mining and task mining are two of the most powerful UiPath Platform capabilities in helping organizations do exactly that. Or, in other words, in their continuous discovery journey. In the 2023.10 release, process insights features across the UiPath Platform become even more powerful and cutting-edge, including:
Model-based process mining accurately depicts real business processes to uncover decision points, parallelism, and rework for a more comprehensive representation of processes

The new data transformation editor in Process Mining means you can now customize transformations directly within Process Mining apps, making editing easy, data integration faster, and query testing seamless without requiring a local development environment

BPMN import/export adds a long-sought-after foundational feature, allowing the definition of a process model and the understanding of how the real process maps to the process model

The new automation log monitor helps automation teams understand end-to-end automated processes at a glance to detect inefficiencies, compliance issues, and enhancements

Workforce Intelligence is a new UiPath Task Mining experience that delivers insight into how employees spend their time, including apps they use most, docs they interact with, time spent switching between apps, etc.

Idea flow customization in UiPath Automation Hub enables you to tailor the idea flow process according to your own stages and needs
You can read more about this area in the Elevating process insights and business outcomes with Continuous Discovery blog post.
Enterprise-grade cloud
UiPath Automation Cloud™ delivers all the capabilities of the UiPath Business Automation Platform as quickly and cost-effectively as SaaS and is the best way for most customers to take advantage of all the new capabilities above. UiPath also offers UiPath Automation Suite, a self-hosted implementation for customers who don't want to go SaaS—the choice is yours. In this release, there are new features across the board in the underlying platform capabilities of Automation Cloud and Automation Suite, management and governance, and Automation Cloud Robots. Highlights include:
New unattended robot configuration, role/permission, and video diagnosis features

Automated domain join, bring your own image, and enhanced software updates for Automation Cloud Robots

Easier migration, offline deployment, and simplified core scenarios for Automation Suite
You can read more about this area—and what's new—in the Enterprise-grade UiPath 2023.10 release accelerates enterprise-grade cloud automation blog post.
Dive deeper into the 2023.10 release
In addition to all the blog posts mentioned above, don't miss UiPath 2023.10 release supercharges continuous testing with AI.
As you can see, there's a tremendous amount of innovation from the team and many new capabilities to help you take your automation program to the next level. We can't wait to see how you apply it in your organization as you use automation to deliver on the promise and vast potential of AI.
From blog posts to a new UiPath Academy course, there are many ways to find out more about the 2023.10 release.
UiPath product experts showed these new capabilities in action during the 2023.10 release event, now available on demand to watch at your convenience.