This won't be the first year someone predicted artificial intelligence (AI) would arrive. But 2020 was different: the COVID-19 pandemic has significantly accelerated the pace of adoption of digital transformation technologies.
Customers we talk to want to use automation and AI to build resiliency as they prepare for the future. Heading into 2021, there's no looking back: the era of enterprise artificial intelligence is upon us. And we're not the only ones saying so: Forrester, too, predicts, "The time is now for AI to shine."
It's the combination that matters—adding AI to automation has drastically expanded the scope of what companies can automate. 2020 made it clear that AI isn't just a trend. AI is a pillar of the fully automated enterprise™ and a fully automated enterprise brings AI into every facet of work. The potential of automation is vast. We believe the power of AI can make it almost limitless. In this post, we've collected and summarized the best resources the UiPath AI team has put together in 2020. You'll find a treasure trove of resources—from videos to articles to case studies—that'll show why 2020 was an important year for AI. More than that, you'll come away knowing why 2021 will be even greater.
Combine AI and RPA to reap the benefits of both
Enterprise AI is at its most powerful and most accessible once companies combine it with RPA. On top of a bedrock of automation, AI can flow into every facet of work, enhancing some processes and transforming others. Throughout 2020, we thought deeply about what the combination of AI and RPA meant and what it could deliver.
Don't worry if you're a little hazy on the differences between AI and RPA. Ideally, the technologies work closely together, so you can't be blamed for confusing them. In this article, we broke down the differences between the two.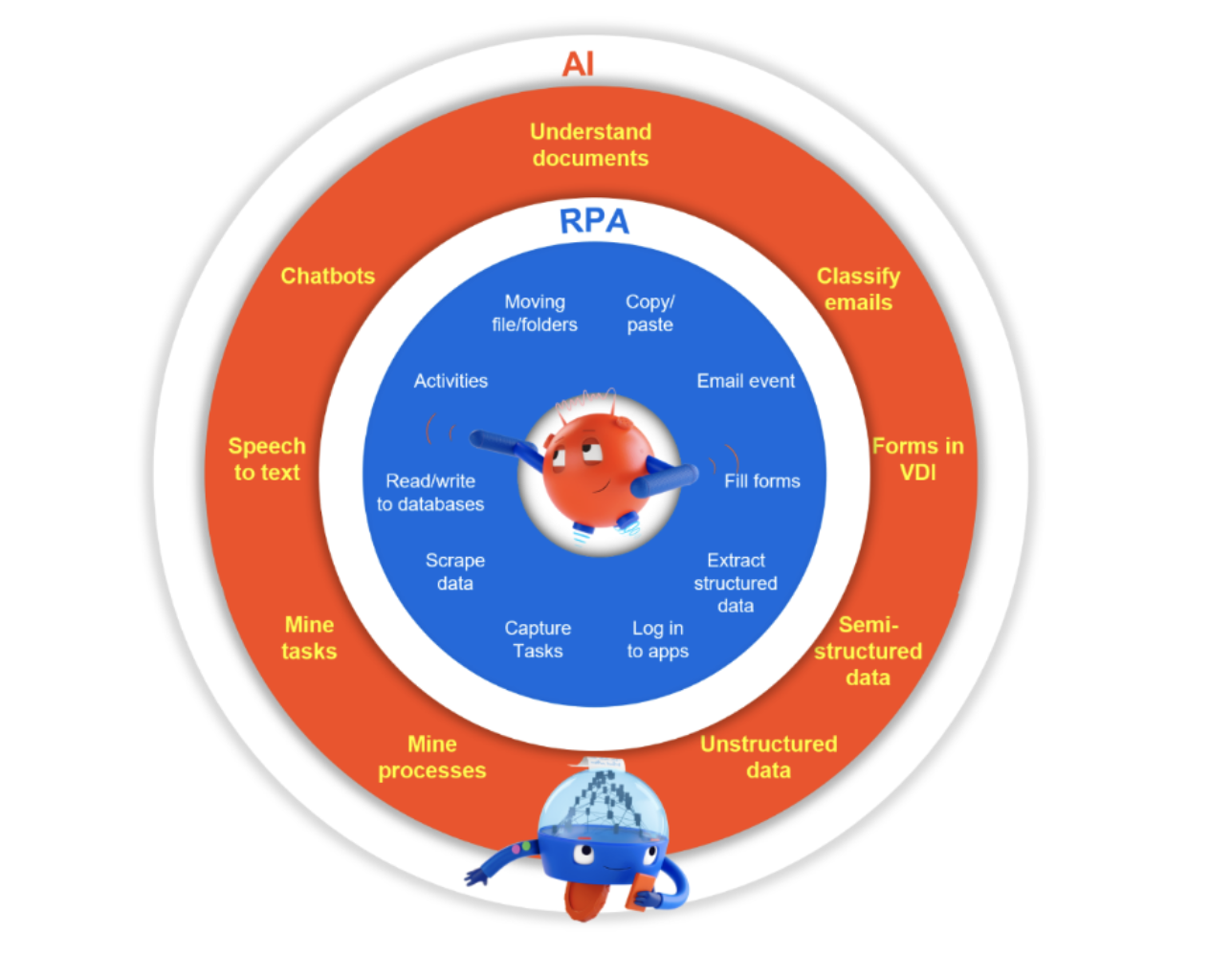 To summarize, RPA is a foundational automation technology that delivers software robots that can automate the mundane, repetitive, rules-based tasks humans hate doing. AI is a cutting-edge automation technology that handles complex, cognitive processes using large data sets.
Here, we articulated how RPA and AI together can unleash potential that is latent in the other. With AI, RPA developers have a nearly limitless ability to automate cognitive processes. With RPA, developers can insert AI processes in a way that's simple, scalable, and secure.
One way we like to think about the marriage of these two technologies is, well, through the lens of a couple.
In the video below, a couple is about to buy a house. One problem: Most banks can't process mortgage applications efficiently. That leaves our couple out in the cold, waiting for their house, and it leaves their bank waiting for a slow revenue cycle to turn. That is, unless they choose AI Superior Bank.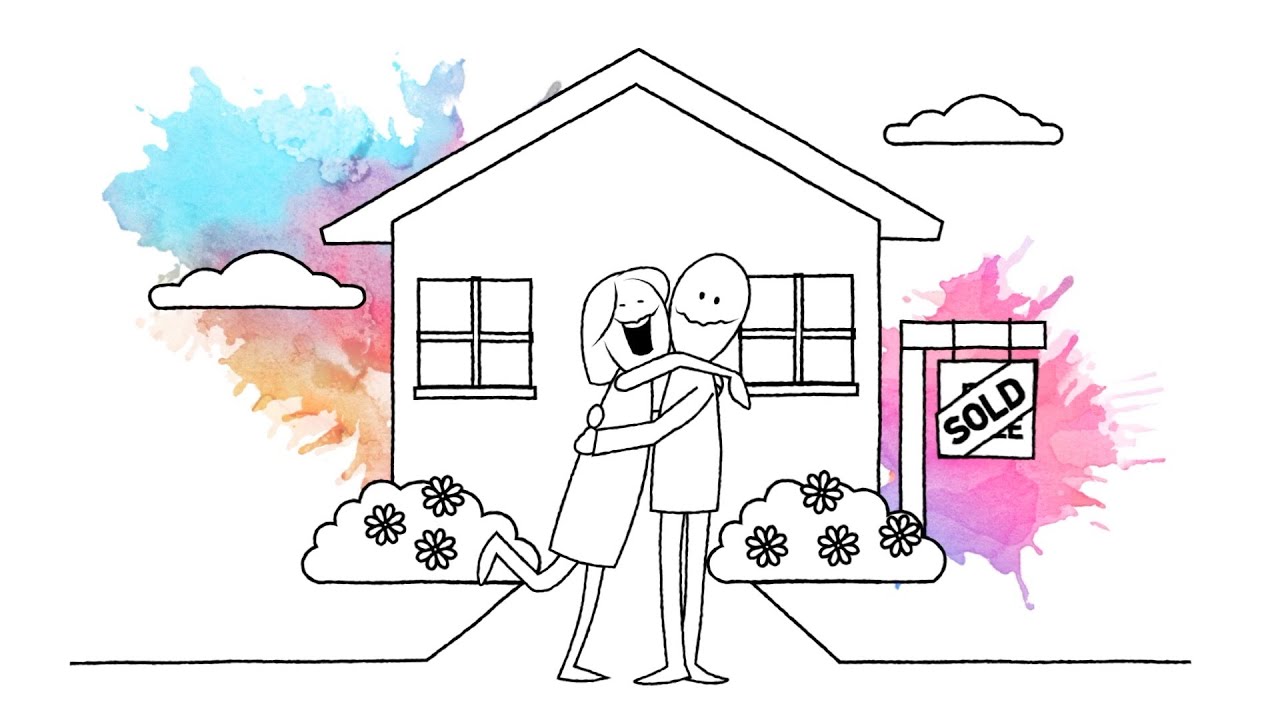 This bank, our fictitious example (based on a real use case), automates their processes with robots and arms those robots with AI so the robots can make predictions, handle variability, and interpret unstructured content. The end result is a more efficient process that satisfies customer and company alike.
We focus on the practical application of AI in the enterprise.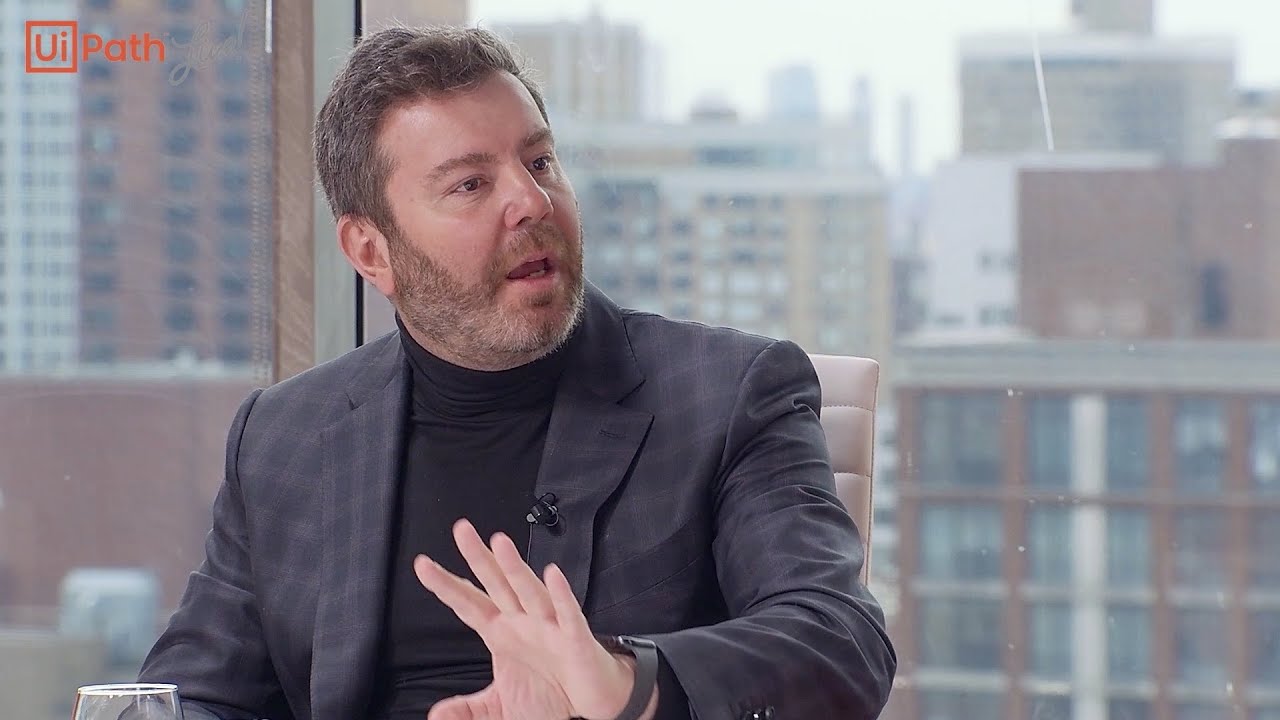 As such, we've built AI into every part of the UiPath Platform. Through our portfolio, you can automate more processes by:
Finding more automation opportunities everywhere: With AI and RPA together, you can uncover automation opportunities and build a better automation pipeline.

Teaching your robots to handle "thinking" tasks: With UiPath Document Understanding, UiPath AI Computer Vision, and Chatbots, you can equip your robots with the ability to take on all sorts of cognitive processes.

Inserting AI into robots easily: With UiPath StudioX and UiPath AI Fabric*, you can drop in AI skills and deploy AI with drag-and-drop ease.

Leveraging the learning loop: With all these tools, you can improve the performance of your software robots and your AI models as new data flows in.
This portfolio transforms processes that involve, for example, reviewing resumes, resolving claims, and ensuring audit compliance.
*Editor's note: UiPath AI Fabric is now AI Center.
As we wrote above, COVID-19 proved to be an accelerant for digital transformation. Processes fueled by RPA and AI are soon to become the new normal, and businesses that want to remain competitive will have to implement RPA and AI now and implement them deeply. In this post, we discuss five different ways businesses can use RPA and AI to be successful—even in the wake of a pandemic. If your C-suite still has doubts about automation, this is the post to take to them.
Set the foundation for AI success with a knowledge of its history and technology
Enterprise artificial intelligence needs a foundation to succeed. Without it, even the most innovative business leaders are left rudderless. An Accenture study shows that 76% of executives struggle to scale AI across their businesses. Worse, many C-suite executives—as many as three out of four—fear that if they don't scale AI in the next five years, they'll go out of business. The desire for the future is there, as is the fear of being relegated to the past. What's missing is an understanding of where AI came from and what it means to support its development.
Daniel Dines, our Founder and CEO, is fond of saying that automation isn't new. Automation stretches back to the dawn of humanity, when some of the very first humans tried to lessen the cost of their work. AI is much more modern (and efficient, thankfully). In this post, we went over the history of AI, from its introduction in the hallowed halls of academia to its real-life, on-the-ground business applications. This journey is a fascinating one, and it benefits any business leader to know where the future is rooted.
AI necessitated many preconditional technologies—optical character recognition (OCR) foremost among them. Once equipped with OCR, software robots can digest unstructured data (which accounts for about 80% to 90% of all data) and output machine-encoded text. If you add AI to the mix, software robots can interpret the resulting data using context clues, meaning they can handle variability in raw data and separate documents as necessary. The trifecta: AI, RPA, and OCR deliver results that none of the three can do alone.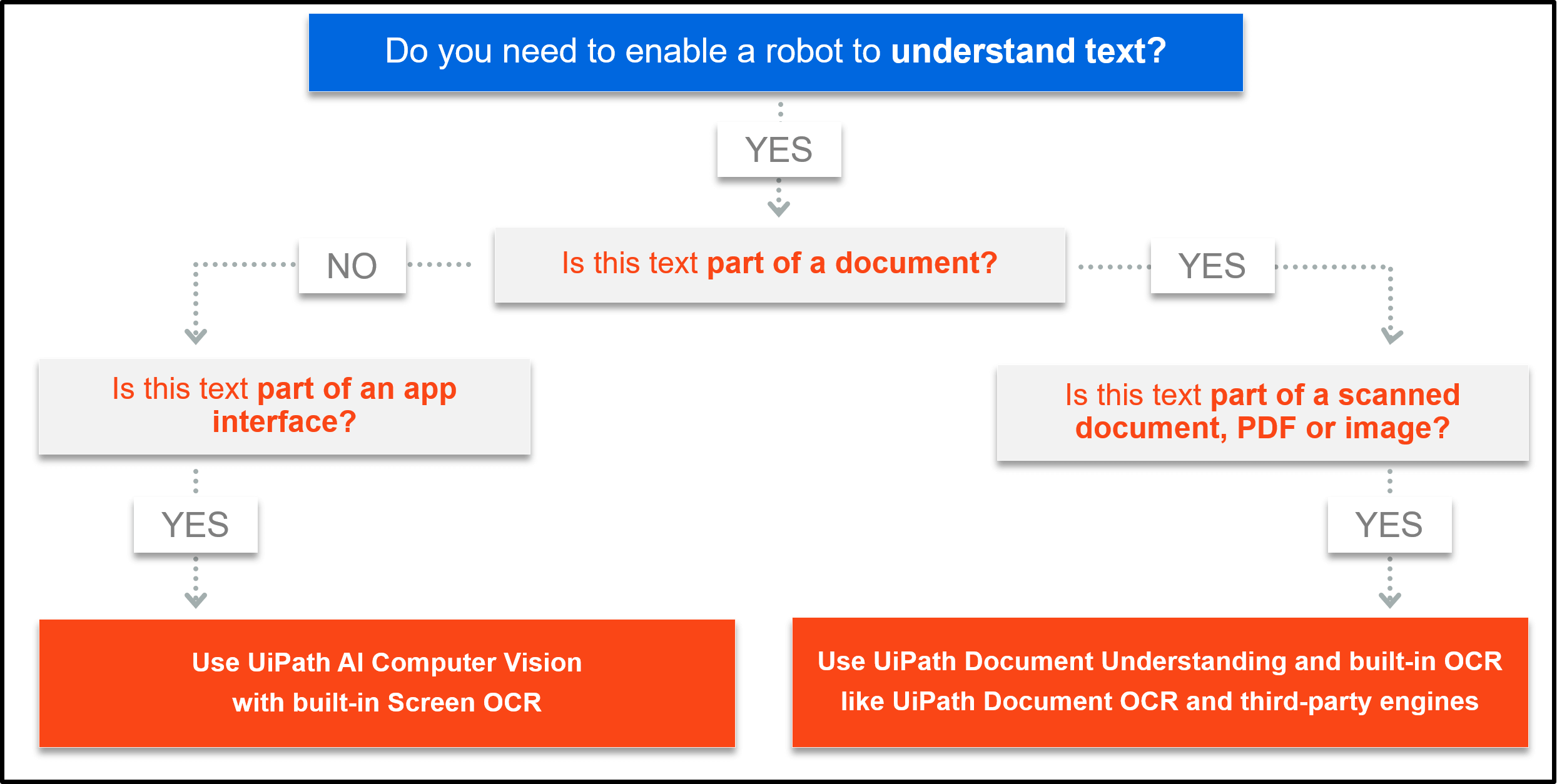 2020 saw many big events in AI outside the immediate business world—chief among them, the European Commission producing the white paper "On Artificial Intelligence: A European approach to excellence and trust." We joined forces with companies like Google and Microsoft to respond to the paper. We made numerous suggestions about how best to regulate AI, such as:
Take a gradual, proportionate, risk-based approach.

Harmonize regulations for consistency across the EU market.

Provide concise and clear definitions of AI.
It's a discussion we have been happy to have and are happy to continue having. In 2021, as AI grows, we expect the discussion to evolve.
Study the use cases for enterprise artificial intelligence
Use cases for enterprise AI tend to fall into three buckets: highly variable processes, workflows with unpredictable outcomes, and tasks that use unstructured data. In real life, these use cases might look like readmission prediction in health care, pricing optimization in retail, fraud detection in financial services, and more. Throughout 2020, we tried to highlight these use cases and to make AI feel real.
UiPath is a customer-centric company, and, as such, we've brought our customers and partners to the forefront whenever possible:
In How AI can Continuously Improve and Scale Automations, we learned how Evros—a company in the IT managed services and systems integration industry—is using intelligent automation to reduce human workloads and how Cognizant is helping their customers add AI to RPA.

In Heritage Bank: Driving Automation With RPA and AI, we learned how Australia's largest mutual bank achieved 98% accuracy with a machine learning (ML) model (built by UiPath) that they deployed on AI Fabric.

In Large Health Insurance Company Uses UiPath AI Center to Streamline Clinical Outcomes, we learned how Amitech saved $11 million using UiPath and the combination of AI and automation.
We have many more use cases where those came from. Explore more banking and financial services use cases. Or dive deeper into healthcare use cases.
And if you prefer videos, check out a playlist that includes many more use cases.
Make it easy to get started with AI
One of our missions is to make AI accessible. It does us, and you, no good if enterprise AI remains some lofty goal, a technology that you dream about but never use. Over the course of 2020, we invested in ways to make it easy for anyone to get started with AI.
Starter models are key to making AI more accessible. ML models are pieces of software trained on big sets of data; starter models package pre-trained versions that companies can deploy using AI Fabric. In this article, we broke down some of the major use cases for AI and ML, and showed how you can use starter models to kickstart your AI efforts.
Of course, getting started with starter models is, well, just the start. These models provide a robust foundation for your AI efforts, but, eventually, you'll want to move beyond them. In this article, we explained how you can modify and retrain your ML models. We presented three reasons you might need to retrain:
Your current model isn't trained to handle specific data sets.

Your current model could do with some improvement.

Real-world data requires that your current model evolve.
Many models don't need retraining, but for the ones that do, this knowledge is essential.
In 2020, we introduced UiPath Document Understanding—a new technology that enables software robots to parse and interpret even the most complex, unstructured documents. Armed with AI, UiPath software robots can now read, extract, interpret, and act upon data. In the past, this was possible only for documents with fixed structures, such as forms, passports, or licenses. Now, software robots can use AI to understand documents with varying layouts or with no fixed structures, such as receipts, bills, and resumes.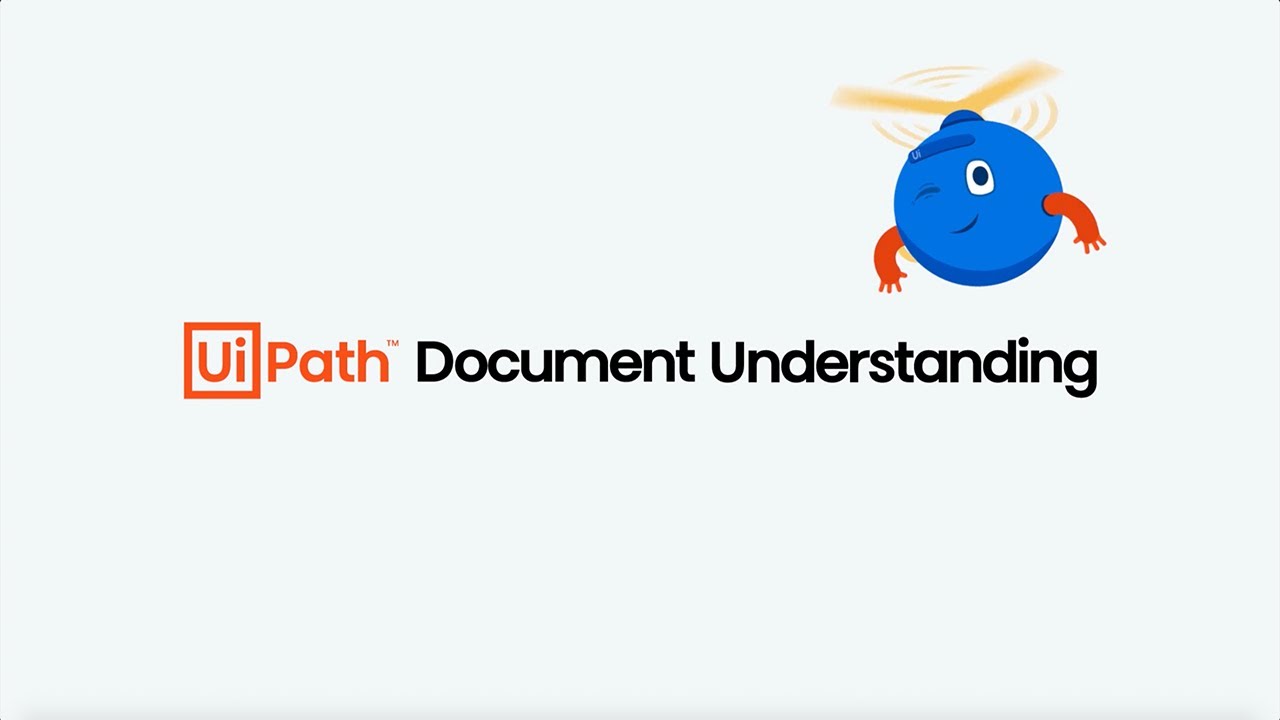 Document Understanding is best explained as an ecosystem, not a feature. In this article, we explained how technologies like OCR, template-based extractors (TBEs), unsupervised learning (USL), and natural language processing (NLP) combine forces to fuel truly advanced document understanding.
Another key advantage of Document Understanding is the ability it provides to use both rule-based and model-based approaches to processing documents. In this article, we looked over some of the most common document types and classifications and examined the advantages of rule-based data extraction and model-based data extraction. With that shared understanding, we dug into some of the common challenges companies see when applying these approaches and reviewed the benefits companies can achieve once they combine them.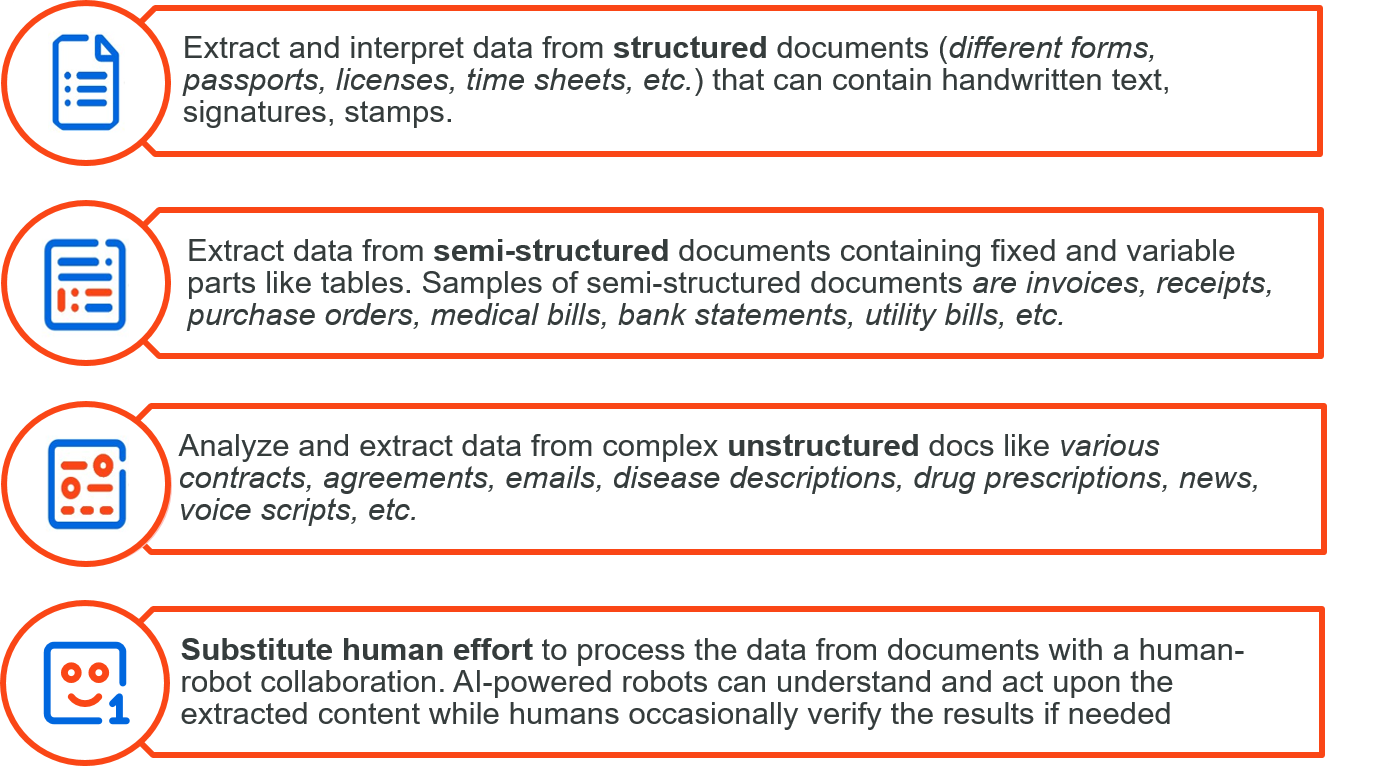 In 2020, we put together some deep-dive white papers that analyzed how businesses could leverage new UiPath features. In this one, we focused on UiPath Document Understanding, an ecosystem powered by AI that enables software robots to read and even understand all kinds of documents. Read this white paper to understand how to choose your document processing solution and how to use it to drive operational efficiency.
Another white paper we put together focused on AI, RPA, and one of our most exciting products: UiPath AI Center. The opportunities for AI-enhanced automation are many, and in this white paper, we dug into how you could implement and scale AI—especially with the support of UiPath AI Center.
When it comes to AI, the question for many enterprises—rightfully so—is how to operationalize it. There have been attempts to standardize the data science life cycle, but, so far, these attempts haven't taken into account that the needs of every enterprise are different. Here, we dissected how businesses can actually implement ML and AI at scale. We covered four phases:
Define your problem

Understand your data

Build the ML model

Deploy an evolving model
This four-phase process lends you a flexible, maintainable, and scalable ML operation.
Skill up to get ready for 2021
Our research showed a widespread desire for AI knowledge. More than 80% of RPA developers in our survey The Impact of RPA on Employee Experience, for instance, indicated they wanted to learn about AI/ML. Plus, several RPA developers in our UiPath State of RPA Developers Report said they wanted to add ML and data science to their skill sets. The hunger is there, and in response, we've added relevant courses to the UiPath Academy.
UiPath Academy now includes courses on:
Upskilling is going to be an essential part of success in 2021. Smart employees will pursue it, and smart organizations will encourage and supply it.
The future of enterprise artificial intelligence is here—so let's make it a good one. Start your enterprise trial today.