Shashank Pancharpula is a customer success manager at UiPath.
Imagine going to school for more than 10 years to become a doctor. You're dedicated to making the world a better place, and ready to positively impact society. But when you graduate, you realize that you have to spend countless hours doing mundane administrative work - hours that could be spent serving patients and bettering the world.
Hundreds of clinicians faced this exact challenge at The New York Foundling, one of the oldest child welfare nonprofits in New York. Rather than using their time to provide evidence-based social services to orphan children across the state of New York, these clinicians had to spend hours moving data from one system to another.
Luckily, as part of their digital transformation effort, The New York Foundling will be able to repurpose 100,000 'administrative hours' annually to make an even bigger impact on the lives of children.
Read the full story about The New York Foundling 
Saving 100,000 hours annually through a digital technology solution might be the status quo in the for-profit world, but these kinds of successes are rare in the nonprofit sector. Despite having the best missions, nonprofits often don't have the best technology. As a result, nonprofits miss out on tremendous benefits that come with having the latest technologies.
But thanks to Robotic Process Automation (RPA), nonprofits can now take the first step in their digital transformation journey!
Read on to discover:
Why nonprofits have historically missed out on new (digital) technologies

What digital transformation looks like for nonprofits and where RPA fits in

How nonprofits can jump start their digital transformation through a new program from UiPath
Let's start with some facts
The nonprofit sector contributed nearly $1 trillion dollars to the United States (U.S.) economy in 2013. Since then, nonprofits have received more annual funding and donations than ever before. One study found that nearly one in 10 jobs in the U.S. are in the nonprofit space. In fact, if the nonprofit sector were to be its own country, it would have the sixteenth highest gross domestic product (GDP) in the world.
With the sector's growth and influence, you would think that nonprofits would leverage the latest technologies to further the impact they make. Unfortunately, that's not the case. According to an NTEN report, the average IT budget for nonprofits is around $100,000. As a result, nonprofits end up leveraging most of their budget to support their current (often legacy) technologies.
When asked how effective nonprofits think they are in leveraging technology, all nonprofits, regardless of their size, responded that they are only 60% as effective as they could be. The same study found that nearly 45% of nonprofit organizations do not include technology in their strategic plan.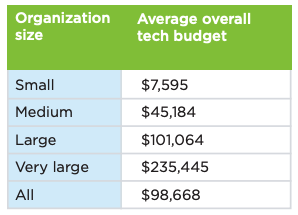 When there is a lack of IT strategy, awareness, and capabilities, nonprofits miss out on the tremendous benefits that digital technologies can provide.
What is digital transformation and why is it so important to nonprofits?
Digital transformation is the process of using new (digital) technologies to help solve your business problems and rethink every aspect of the organization. For nonprofits, this can be as simple as moving data to the cloud to reduce infrastructure costs, or as cutting-edge as using machine learning algorithms to predict donor behavior.
Regardless of what technology is used, the end result is the same - digitally transformed companies can make a bigger impact with fewer resources.
When nonprofits digitally transform, they can repurpose their resources and employees to focus on their core mission: making the world a better place. You might expect all nonprofits to have a plan for digital transformation, but 50% of nonprofits do not, according to The Guardian. While this number might be alarming, it's not hard to understand why many nonprofits aren't planning for digital transformation.
The first step in any digital transformation is to actually leverage technology to make a positive change in an organization. To do that, an organization must first understand its capabilities and how it can be leveraged within the constructs of the organization. Since most large and very large nonprofits have less than 2.5% of their total staff dedicated to IT, it can be hard for these organizations to keep up to date with the technology.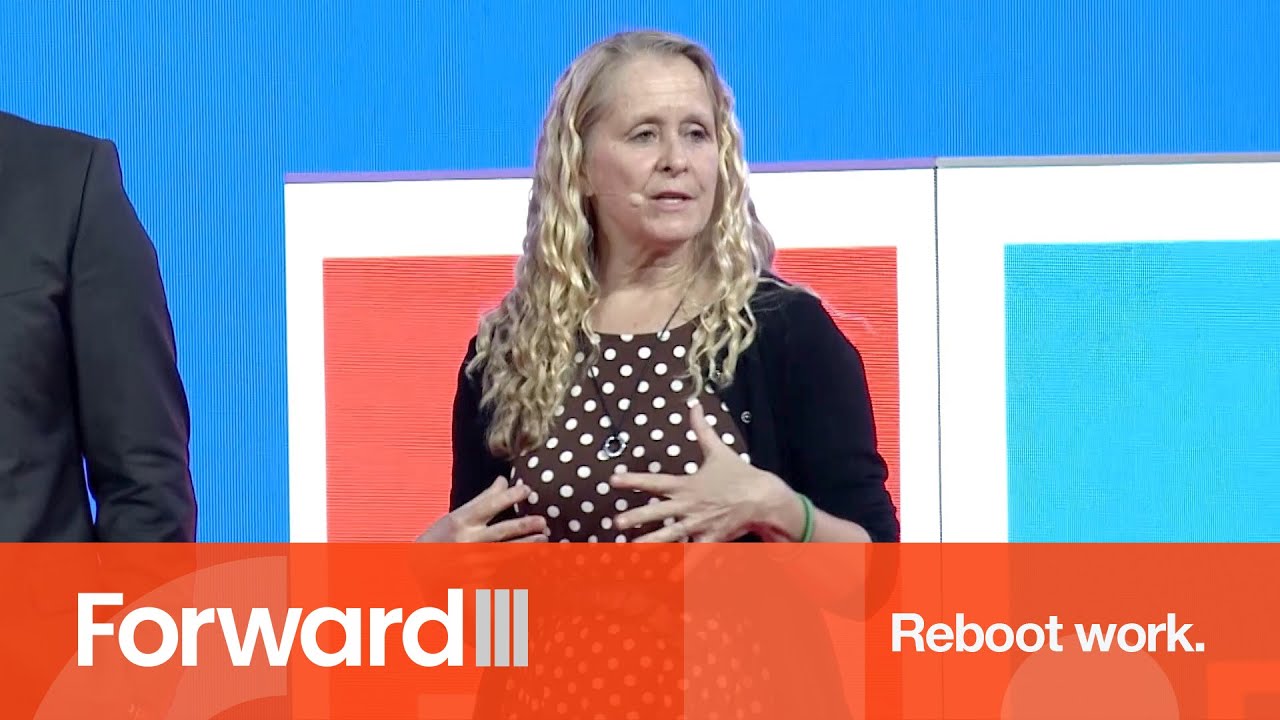 This is the first problem nonprofits face in embracing a digital transformation: leveraging a new technology requires a lot of effort to understand and implement. The typical solution to this? Consultants, which can carry an expensive price tag.
Even if nonprofits do have technical expertise in-house, they face competitive challenges. Perhaps surprisingly, nonprofits have as much competition as their more visible, for-profit counterparts. With pressure from all sides for donations, volunteers, and grants, they need digital technologies that can deliver value in a short amount of time.
Also, nonprofits typically don't allocate a budget for digital transformation during their annual budgeting process. As a result, nonprofits are limited to older, cheaper technologies.
To really reap the benefits of digital technologies, nonprofits need a technology that is easy to use, quick to implement, and most importantly, affordable.
Enter, RPA.
Why RPA is the missing puzzle piece for nonprofits
RPA utilizes software robots that mimic and integrate human actions within digital systems to optimize business processes. RPA captures data, runs applications, triggers responses, and communicates with other systems to perform a variety of tasks.
At UiPath, we identify different user interface (UI) elements on the screen through our state-of-the-art AI Computer Vision technology. Our low-code development tool allows anyone to develop robust automations by leveraging a simple drag-and-drop functionality to build out a process flow. If you've ever used Visio, building an automation in UiPath Studio will look very similar.
UiPath Enterprise RPA Platform can do a myriad of tasks, from logging into applications and moving data between various sources, to even extracting and processing structured and semi-structured data.
What I tell customers is that if a process can be done on a computer with little to no cognitive decision making, then it can be automated using UiPath.
Our software robots, or digital workers, execute automated processes with accuracy, reliability, and (most importantly) speed. The best part? Digital workers don't get tired, take smoke breaks, or complain about boredom. This means that they will do any task, regardless of how repetitive it is, for 24 hours a day, seven days a week, and 365 days a year. Imagine what nonprofits can do with a team of these 'super workers.'
Find out the types of processes that are best to automate with RPA.
What does RPA mean for nonprofits?
For nonprofits, RPA can be the catalyst in allowing them to make a bigger impact in the world. Unlike traditional digital technologies, UiPath is a cost-effective technological solution that can jump start digital transformations for nonprofits. Nonprofits can start leveraging RPA today and see tremendous benefits.
For example, by automating repetitive, tedious tasks, nonprofit employees can focus on more human-centric work. This improves employee satisfaction and employee retention, a major problem for nonprofits. A study by Nonprofit HR identifies the turnover rate in nonprofits as a staggering 19%. So, rather than software robots coming to take your jobs (a common RPA myth), robots are here to make sure you stay and enjoy your job.
Outside of retaining employees, RPA also helps you save costs
Automating tasks with a digital worker is less expensive than hiring someone to do the same task. Since UiPath robots run 24/7, 365 days a year, you can stack multiple processes on one robot, ultimately increasing your effectiveness.
Also, every action performed by a software robot is logged and tracked, which proves useful during audits. The tracking allows nonprofits to get useful data points that can be used to potentially reengineer the process or even serve as the basis for leveraging additional technologies.
By adopting an 'automation first' mindset, nonprofits open the door to digital transformation.
A study done by the Economist Intelligence Unit found that 93% of C-level executives look at RPA as the first step in their digital transformation.
All this sounds great, but where do nonprofits start?
Introducing the UiPath Bridge Program
When I first joined UiPath, we were a fraction of our current size. As we started our own transformation, from entering the RPA space to becoming an industry leader, our core values always stayed the same: be humble, fast, bold, and immersed.
While these values haven't changed, we've recently made an unofficial addition when Daniel Dines, our CEO, adopted the word "scrappy" during a company-wide meeting. Doing more with less and working hard to deliver results - that's what Dines meant by "scrappy."
That is why we are starting the UiPath Bridge Program, an employee-driven program aimed at giving back one million hours to society through RPA!
Through the UiPath Bridge Program, nonprofits get a team of seasoned and 'scrappy' RPA developers, solution architects, and business analysts to automate a major process within their organization.
The team of volunteers ensures a successful, production-grade automation. From working with process owners to gather requirements, to setting up the robotic hosting infrastructure, the UiPath Bridge team introduces nonprofits to the automation first era.
UiPath Bridge is part of our broader corporate social responsibility (CSR) programs, which seek to accelerate human achievement.
How you can help
Helping The New York Foundling get back a projected 100,000 hours annually so clinicians can reach more children are the types of impact we aim to make through the UiPath Bridge Program.
Do you have nonprofits in your network that could benefit from automation? Please help us spread awareness of this program to accelerate our collective impact.
In addition to the Bridge Program, nonprofits can learn RPA through our free, comprehensive online Academy. More than 500,000 students are taking a wide range of RPA-related courses, from business to technical development courses.
We also provide our Community Cloud version free of cost so nonprofits can start their automation journey today!
Help a nonprofit jumpstart their digital transformation. Apply to the Bridge Program today.