Robotic Process Automation systems are capable of mimicking many–if not most–human user actions. They log into applications, move files and folders, copy and paste data, fill in forms, extract structured and semi-structured data from documents, scrape browsers, and more. RPA is also non-intrusive in nature, helping cut through the complexity of legacy systems, which are difficult and costly to replace.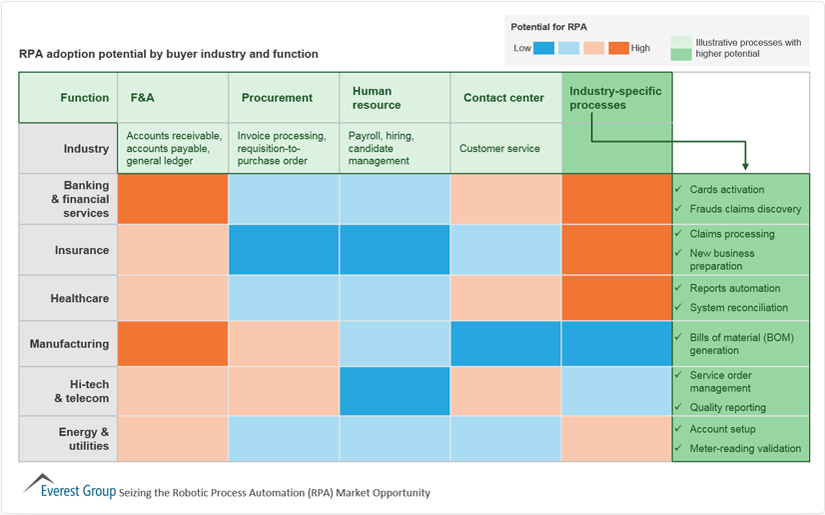 (source Everest Group)
Boost your business with Enterprise RPA
A disruptive force embedded in the evolution of business processes, enterprise-grade RPA delivers powerful outcomes at unlimited scale, helping companies become digital businesses faster and gain a valuable advantage on their path to AI.